We have a Specialist Bariatric Ambulance vehicle available to transfer patients up to 62.9 stone (400kg) in weight, anywhere in the UK and Europe.  Whilst some ambulance providers are bariatric compatible (will fit a bigger stretcher) they don't carry all the equipment that may be needed.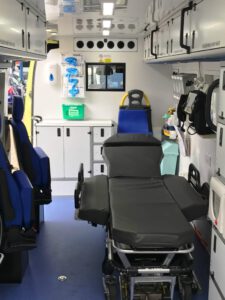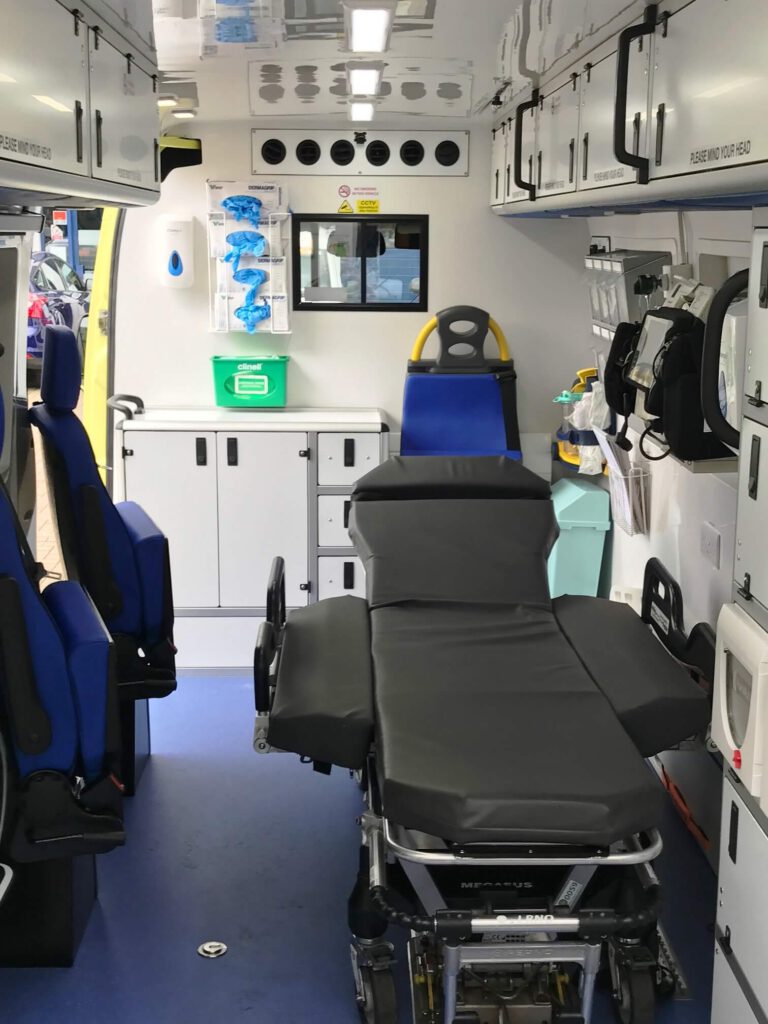 Our vehicle has all usual and expected front line ambulance specification and stock, equipment and staff, as well as specialist equipment including:
Bariatric Evacuation Mat
Bariatric Stretcher
Bariatric Camel (will lift people from floor to sitting)
Bariatric Wheel Chair
Bariatric Ferno EZ Glide Stair Climber
Our staff will ensure patient comfort, dignity and respect is maintained at all times with a history in Bariatric transfers, movement and home retrieval of that this type of work needs. We make as much effort as possible working with any other services needed to ensure safety and comfort for our patient as well as our staff.
Contact us for a quotation today or call operations on +44 (0)1233 273 999