High Dependency Unit Services in Kent, Surrey and Sussex.
BM Ambulance Service can arrange to care for any patient and transport them to the required destination. Our friendly highly trained staff will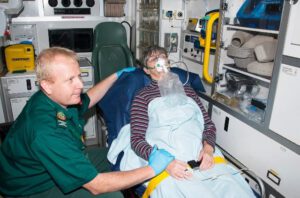 care for the patient during transport, right up to the final destination. Our fleet of specialist HDU Ambulances can cater for your every need. We aim to make the journey as safe, and comfortable as possible. 
To get a quotation, please call us on 01233 273999, or email us
High Dependency Unit transport, based in Ashford Kent, we cover Kent, Surrey and Sussex, and can travel any where to the final destination. contact us