We are proud to offer our professional and compassionate cardiac transfer ambulance transfer service across North London, South London, Kent, Surrey, and Sussex with the Home Counties and the Midlands, East Anglia and the South Coast all accessible to us. Our services cater to any UK hospital or private provider, with daily cardiac patient monitored transportation to major London and home county hospitals for appointments, treatment and blue light transfers anywhere in the UK.
We work for hospitals and private individuals in the UK and EU.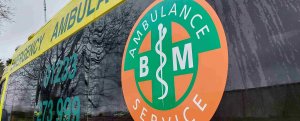 Based in Ashford, Kent, our services are regulated by the CQC, ensuring the highest standards of care and safety for our patients. We genuinly care about staff and patients – at all times.
Our modern fleet of ambulances is equipped with the latest medical equipment, and staffed with highly trained paramedics, nurses, and also doctors when required.
We understand the importance of reliable and efficient medical transportation, particularly for cardiac transfer patients. That's why we pride ourselves on offering prompt and dependable services, with the comfort and wellbeing of our patients as our top priority.
Please don't hesitate to contact us for cardiac transfer support or advice. Our team is dedicated to providing the highest quality of care and support, every step of the way.