We have launched our new Bariatric Patient Ambulance from Kent, with specialist equipment on board to move patients up to 400kg in weight (62 stone) in comfort and with dignity.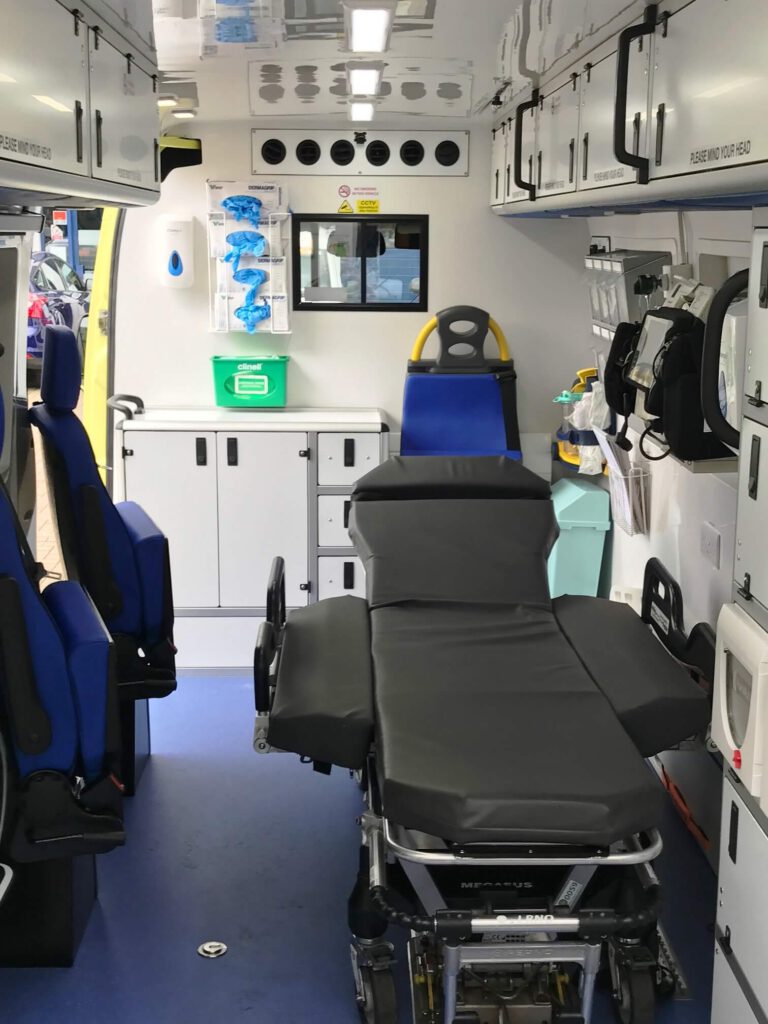 Craig Bickers Director of BM Ambulance Service in Ashford Kent says
We are thrilled to have taken delivery of our new Bariatric Patient Transport Ambulance this will help us keep up with current market trends due to a standard ambulance stretcher being only able to hold approx 180 kg, Our Megasus stretcher is able to carry 400 kg, this will enable us to transport patients safely, in comfort and with dignity as well as incorporating staff safety. There is also a winch inside the ambulance which enables the smooth transition of the stretcher into the ambulance. Its an investment we have made due to the increase of obesity within the UK.
The new Ambulance went into Service on the 4th August 2017.